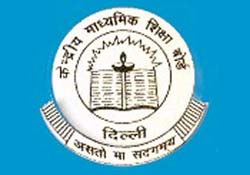 New Delhi: Here is good news for around 7000 Madrasas imparting education to about 3.5 lakh students across the country. The Human Resource Development (HRD) Ministry is ready to grant madrasa certificates, equivalence to the Central Board of Secondary Education (CBSE).

Madrasas are operational in the states having madrasa boards. These include Uttar Pradesh, Bihar, Madhya Pradesh, Jharkhand, Orissa, Assam and West Bengal.

This recommendation has been made by the Sachar Committee, appointed by the HRD Ministry to review the status of minorities across the country. The suggestion has also been recommended on the PM's 15-point programme for minorities.

As per the recommendation, students might also be given an option to approach a Madrasa board in a neighbouring state to avail of the CBSE equivalence, if the state does not have a Madrasa board.
In several states, Madrasa certificates have been recognized as equivalent to secondary and senior secondary level.

Graduate certificate from Madrasas are recognized by the Jamia Millia Islamia (JMI), Jamia Hamdard and Aligarh Muslim University (AMU) for enrolment of students in select postgraduate courses.

The University Grants Commission (UGC) has also appointed a committee to look into the suggestions of the committee.
As reported by www.indiaedunews.net, in 2007, a committee was appointed by the Centre with an aim to bring Madrasa education at par with conventional education.
The committee suggested that Universities across the country should accept degrees which a Madrasa offers.
In the interim report submitted by the committee to Human Resource Development (HRD) Minister Arjun Singh; it was proposed that the 'Aalim' degrees offered by Madrasas should be recognized in all the universities for admissions into the B.A. course.
The 'Fazil' degree offered by any Madrasa, Darul Uloom or Jamia should be recognized by all Universities for admissions to post graduate programmes, the committee recommended.
It also suggested that Madrasa education should be covered under the Sarva Shiksha Abhiyan (SSA).